Car Interior Detailing Specialists in Red Deer, Alberta
Dustbusters Auto Detailing provides the ultimate interior car cleaning experience in Red Deer, AB. Our skilled team takes pleasure in providing precise car care while putting great customer service first. We promise that your vehicle will feel fresh thanks to our unwavering commitment to perfection and the use of top products. Call us at +1 403-358-1354 right now to get top-notch interior auto detailing results that exceed your expectations.
WHAT DOES INTERIOR DETAILING INCLUDE?
Interior car detailing entails cleaning and restoring all interior surfaces, including seats, carpets, dashboards, door panels, and windows, to provide an immaculate, fresh, and hygienic interior.
Vacuum
Vacuuming entails thoroughly cleaning the interior of a vehicle with powerful vacuums to remove dirt, debris, and dust from carpets, seats, and other surfaces, resulting in a clean and tidy interior.
Brushing
Brushing comprises cleaning a vehicle's interior surfaces meticulously with specialized brushes to remove dust, filth, and debris from hard-to-reach spots, resulting in a sparkling and renewed interior appearance.
Glass cleaning
Interior glass cleaning entails using high-quality glass-cleaning solutions and microfiber towels to successfully remove fingerprints, smudges, and streaks from windows and mirrors. This results in crystal-clear clarity and ideal visibility inside the car.
Leather cleaning
Leather cleaning entails using gentle yet effective techniques to remove dirt, stains, and oils, revitalizing and preserving the luxurious feel and appearance of the leather surfaces, and leaving the interior with a renewed and supple appearance.
Wiping
Wiping is thoroughly washing and wiping down all interior surfaces using soft microfiber cloths and proper cleaning solutions to eliminate dust, filth, and residue, resulting in a beautiful and immaculate interior with a glossy finish.
Spot Cleaning carpets
Spot cleaning focuses on removing individual stains and imperfections on various surfaces, utilizing focused cleaning solutions and procedures to remove persistent marks, spills, or stains, resulting in the affected areas looking flawless and beautiful.
Perfuming
The perfuming process involves spraying high-end automobile perfumes or air fresheners throughout the car to create a relaxing and rejuvenating environment for the driver and passengers.
Top 3 Advantages Of Interior Detailing
Some of the best advantages of interior detailing include: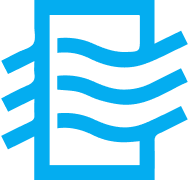 Improved Air Quality
Interior cleaning removes dust, allergens, and germs from surfaces and upholstery, resulting in improved air quality and a healthier driving environment.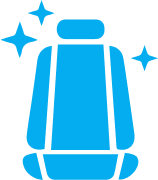 Enhanced Comfort and Aesthetics
A completely cleaned and well-maintained interior makes driving more pleasant and enjoyable, while also improving the vehicle's overall appearances and appeal.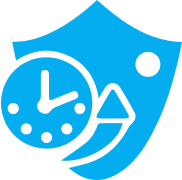 Increased Resale Value
Regular interior cleaning and maintenance reflect responsible ownership, which leads to a greater resale value for the vehicle because prospective purchasers are more likely to regard it as well-cared-for and in excellent shape.
Can interior detailing eliminate stubborn stains and odors from my car's upholstery?
Yes, car interior detailing incorporates specialized procedures and products to efficiently combat difficult stains and odors, such as steam cleaning, enzyme treatments, and fabric deodorizers, resulting in a fresher and more pleasant cabin environment.
How often should I have my car's interior detailed?
The frequency of interior detailing is determined by your usage and personal preferences. To keep a clean and pleasant interior, it's best to have your car's inside professionally detailed every three to six months, or more regularly if you frequently carry pets, children, or if you have allergies.
Is interior detailing suitable for leather and delicate surfaces in my car?
Interior auto detailing is designed to address a variety of surfaces, including leather, vinyl, plastic, and delicate materials. Detailing professionals utilize specific cleaning products and techniques to clean and condition these surfaces safely, restoring their natural sheen and extending their lifespan.
Will interior detailing help improve the longevity of my car's upholstery and surfaces?
Yes, interior car detailing entails thoroughly cleaning, conditioning, and protecting your vehicle's upholstery and surfaces, which helps to avoid premature wear and tear, fading, and cracking, so extending the lifespan of these components and preserving the interior's like-new appearance.
Dustbusters Auto Detailing offers the best interior detailing experience in Red Deer, Alberta. Our professional crew is committed to restoring the beauty of your vehicle from the inside out, using premium products and attentive care. Make an appointment today by dialing +1 403-358-1354 or stopping by our store at 524 Laura Ave, 105, AB T4E 0A5, and give your vehicle the attention it deserves!
More Services
Dustbusters provides a full professional line of services to get your vehicle back looking its best!
Auto Detailing
Dustbusters Auto Detailing in Red Deer will get your vehicle back to looking like it belongs in a showroom. Our thorough cleaning procedures are available for any automobile – whether it be a car, truck, SUV, boat or RV.
Paint Chip Repair
Dustbusters is proud to be Central Alberta's Chipmaster franchise. Chipmaster is a national auto appearance company that provides high-quality chip and scratch repair services that meet the standards of car dealerships.
Ceramic Coatings
Dustbusters is the only certified GTECHNIQ installation facility in Central Alberta. Don't settle for other mediocre ceramic coating products. We are certified and GUARANTEE all our GTECHNIQ ceramic coating installations.
XPEL Paint Protection Film
XPEL Ultimate Plus™ Paint Protection Film is a virtually invisible urethane layer that protects your vehicle's paint from unsightly damage and maximizes re-sale value. Dustbusters is a certified installation facility in Central Alberta.
Full-Service Auto Detailing Shop
Book your exclusive
appointment today
Where to Find Us
#105 - 524 Laura Ave.
Red Deer County, Alberta, Canada T4E 0A5