Red Deer's Vehicle Protection Specialists!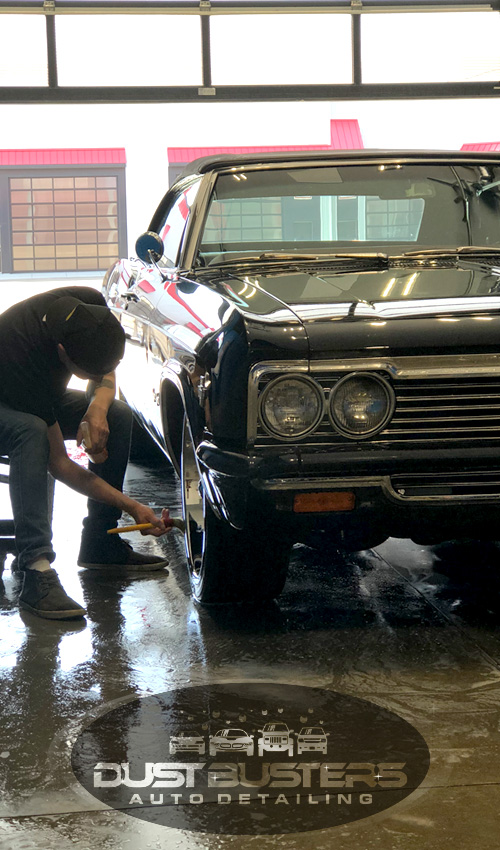 Dustbusters Auto Detailing is committed to treating your vehicle like it's our own. Our attention to detail means that our work is GUARANTEED – IN WRITING! If you are not happy with the result of our Detailing & Cleaning services, we will do everything we can to make it right!
Dylan started detailing when he was 15 years old out of his parent's garage. At the time, he was in high school while pursuing his apprenticeship in heavy-duty mechanics. After a few months, Dylan realized the mechanics was not his path and kept doing detailing out of the garage. He opened up Dustbusters with a partner when he was just 18 years old – and we have been very successful ever since.
Dylan received accreditation from GTECHNIQ to install their professional ceramic coating when he was 19 years old, becoming the youngest accredited installer in the world. Dustbusters is also Central Alberta's Chipmaster franchise. Chipmaster is a nationally recognized company that provides high-quality chip and scratch repair services that meet the highest of standards.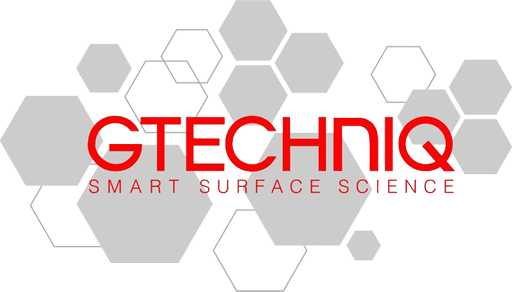 What makes Dustbusters Auto Detailing unique? 
We provide a full professional line of detail services – where other shops may be more interior cleaning biased – we got your covered – INSIDE and OUT! Our customers appreciate the exceptional work and customer service we provide to each and every one. We still have a lot of room to grow over the next few years and look forward to it.

"Took our new ride to the Dustbusters crew for XPEL paint protection and ceramic coating, and are blown away by the results! Huge thanks to Dylan for getting us in and on our way quickly! Was always professional and informative, the car looks awesome, will definitely be back in the future!"
– Stefan F.

"Fantastic job by Dylan at DustBusters, I couldn't be happier with the service and outcome of the Ceramic coating, very knowledgable and professional, highly recommend Dylan At DustBusters for any of your car detailing needs. Thanks also to Dmytro for the great work on my A4. Thanks, Fellas"
– Darcy H.

"I have worked with Dustbusters for a little over a year now. During this time I have found them to be very reliable and trustworthy and their communication is great. Their work is fantastic and our expectations are always met. I would absolutely recommend this company for any vehicle detailing needs." – Darryl Hemstreet (Carstar Red Deer Owner)

"Dylan and the crew did an amazing job installing the XPEL paint protection on our new vehicle. The service was professional and friendly. Dylan was able to explain the process and even provide suggestions for the best overall protection from his personal experience. If you want the job done right and great customer service I recommend checking these guys out."
– F45 South Red Deer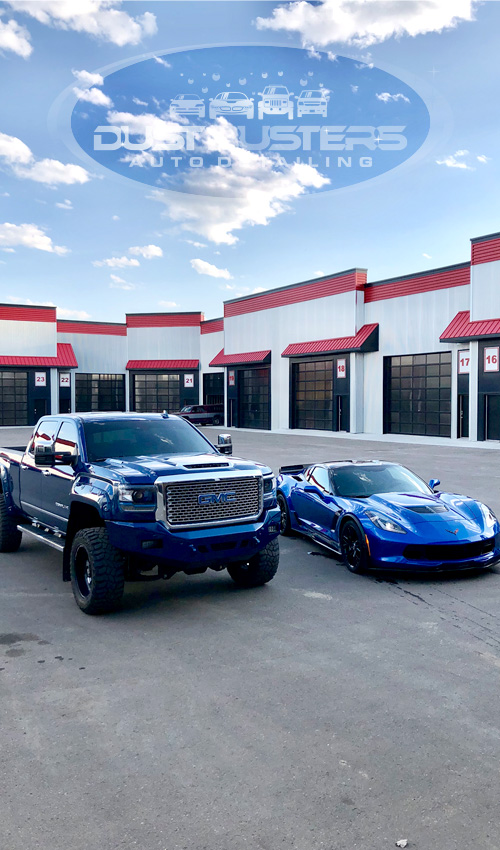 Full-Service Auto Detailing Shop
Book your exclusive
appointment today
Where to Find Us
#105 - 524 Laura Ave.
Red Deer County, Alberta, Canada T4E 0A5